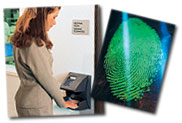 Doorway Solutions provides a comprehensive array of access control services including system design and engineering, installation, service and support. Our complete access control solution provides you with a single source of responsibility for all controlled openings. In essence, your access control system becomes and integral part of the entire door opening solution.

Whether for new construction or an existing facility, our access control engineers provide you with the solution you need. Starting with a facility survey, we perform not only a complete system design but also future needs assessment, installation services, system implementation, post-installation support, equipment and supplies.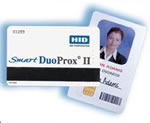 We provide individual customer attention as well as radio dispatched certified service technicians available 24 hours a day / 7 days a week, tailored service agreements, warranty programs, technical help desk response and remote diagnostic and system management.
Naturally Doorway Solutions is also affiliated with the nation's top access control hardware manufacturers. We can provide you with a wide-range of hardware suitable for securing any type of facility. Click here to learn more about our access control hardware.
Click here to request more information about Doorway Solutions' access control services.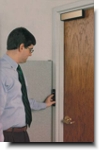 Key System Maintenance, Installation & Service